Download and send invoices automatically

Navigate to Management > Orders and select the desired order from the list. At the overview of the order, you can download the invoice.
Download the first invoice so you can see if it is correct. Change the data if necessary.
Then select Email invoice to send the invoice automatically to the client via e-mail
A good and simple program to open PDF files on Windows is Sumatra PDF. In Linux, you can use ePDFView.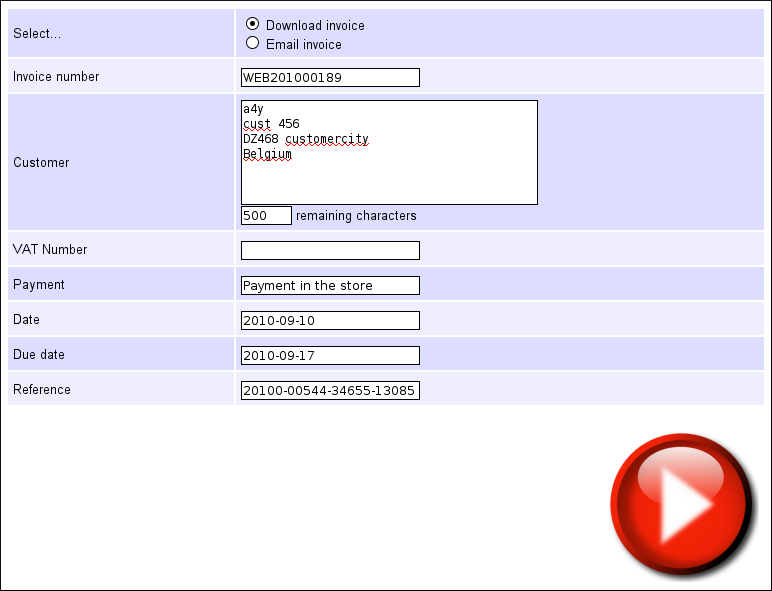 Enter the invoice number. The next invoice will automatically have the next number so you do not have to do this manually.
You can also customize some invoice details of this specific order. Alternatively, you can adjust the amount by adding a product to the order, such as a surcharge for priority orders. Fill out the fields New discount / surcharge for this. Enter the price excluding VAT in the price field. If you enter a negative price, you can give you a discount.
The logo, the fixed data on the invoice and the invoice conditions can be set at Settings > Invoices.
---
Next page: View logs