Creating new webpages

An online shop includes not only products, but also texts, photos and all sorts of information that a buyer needs or that can convince him to buy your products. Customers like to know in advance how the shipping of products will happen, how they can pay, how returns are handled and what the conditions are.
Please read the previous section carefully so that you are familiar on how to use the content management system.
The standard pages in your shop are:
Home
Shop
Info
Contact
My Account
In the previous section we described how you can change these names. Apart from the standard pages, you can also create your own pages, for example:
Terms and conditions
Service
New
Promotions
Adding a new page is very simple, you just have to make sure that the name is not too long so that there is enough space in the layout. This is to prevent that the layout of your website is not displayed correctly.
Navigate to Management > CMS
Choose the language of the new page
Click New page
Enter the text for the navigation button, the title and the description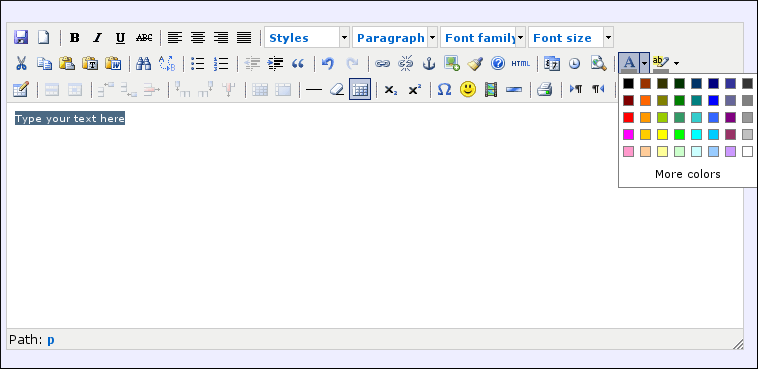 You are now in the editor where you can enter your text. As with standard pages, you can also sort new pages in the menu, hide them or create sub pages.
Tip
In the latest layout designs sub pages also appear in the menu as a drop down menu. This way you can put a lot of information on your website without the navigation bar becoming too big.
---
Next page: Insert images, PDF files, videos and other objects